Fundraising Walk
Down Syndrome Awareness
DSNetwork is pleased to announce our 21st Annual Down Syndrome Walk Arizona. This year's theme is Back to the 80's. The purpose of the event is to:
Inspire others in the community to back our mission of education, advocacy and support for all those touched by Down syndrome

Serve as financial support that fuels DSNetwork to execute impactful initiatives, programs and activities for the local Down syndrome community

Recognize the tremendous strides we have made in the Down syndrome community
We have come a long way since the 1980's with great advances in medicine, inclusion and awareness in addition to social, educational and human rights. Life expectancy for people with Down syndrome has increased dramatically in recent decades – from 25 years in 1983 to 60 years today.
In partnership with Arizona State University, DSNetwork is the largest group that walks in the ASU Homecoming Parade cheered on by thousands of spectators to show support and increase community awareness about Down syndrome. 
There are so many ways you can participate in this meaningful event – Lead a Walk Team, Become a Volunteer, Sponsor the Walk, or Join a Walk Team to show support for an individual with Down syndrome. Scroll below to learn more.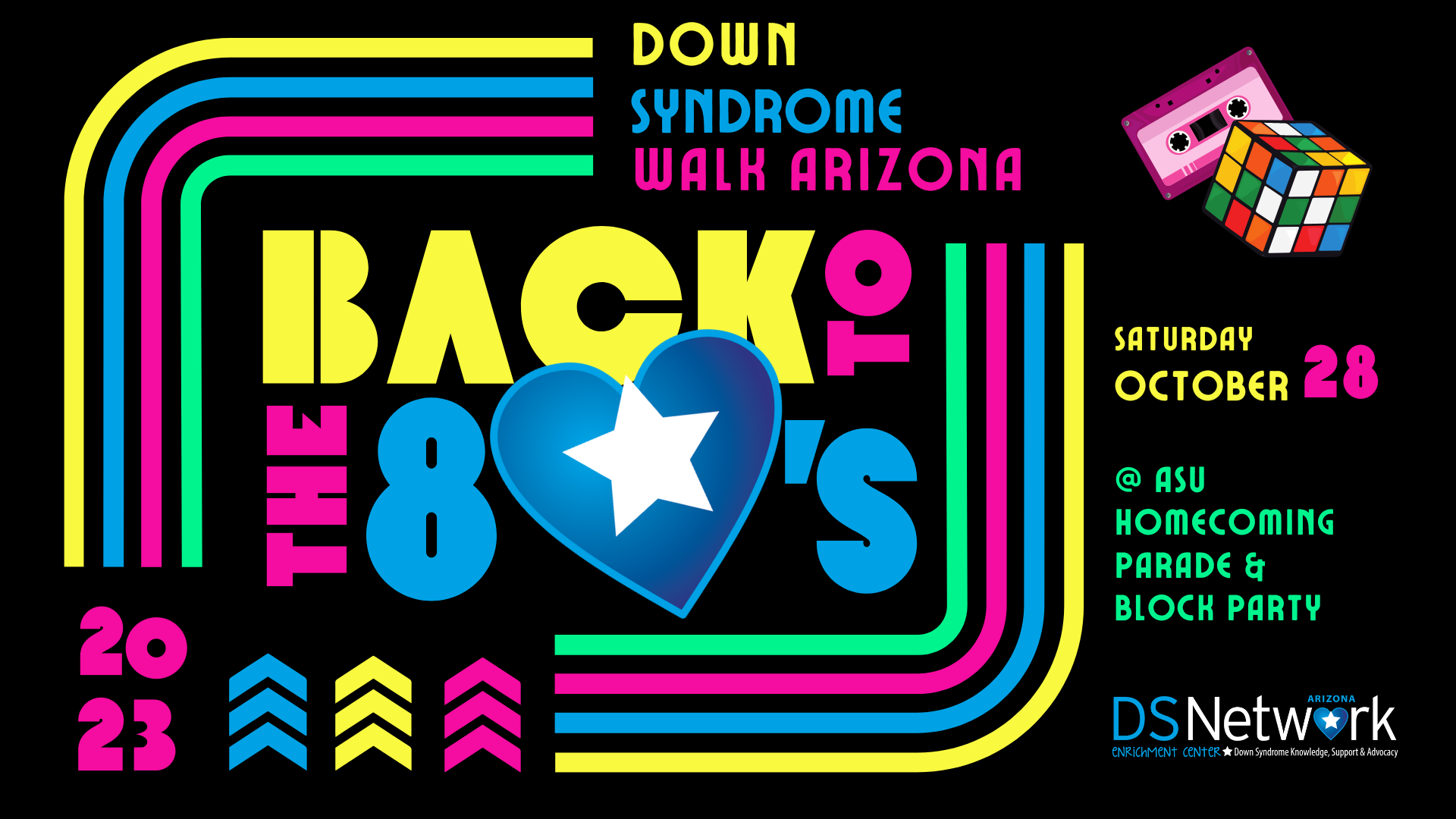 Become a Walk Team Captain
Create your team today
As a statewide organization, we invite walkers from across the state of Arizona to walk with us.  There's no fee to register!
Each Walk Team Captain gets the unique opportunity to engage their network and community in our efforts to promote acceptance and inclusion of all people with Down syndrome across the lifespan. The Down Syndrome Walk Arizona is crucial in our ability to provide the programs and advocacy that we do.
REGISTER TO WALK & CREATE A TEAM
Thank you
Walk Sponsors