Brothers, Sisters & Cousins
Ages 6-12 years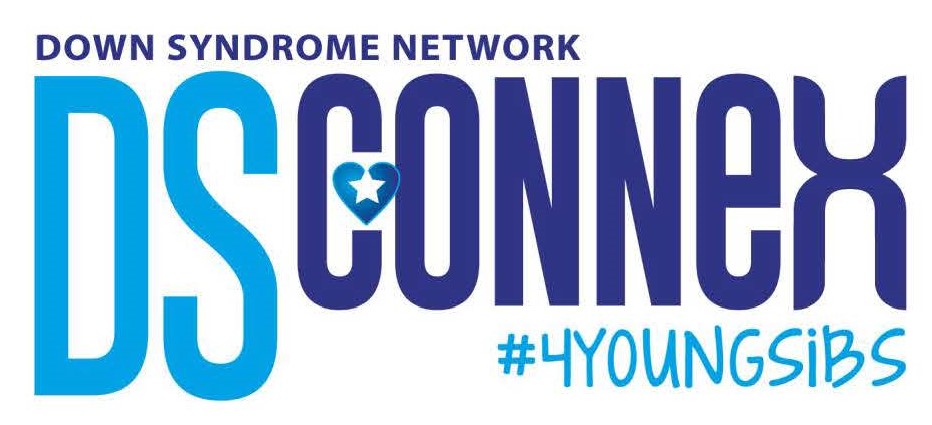 DSNetwork is committed to supporting siblings of people with Down syndrome by creating welcoming communities for siblings across the lifespan; improving the range and availability of sibling support services; and providing education about sibling-related issues. DS ConneX for SIBS is for brothers, sisters, cousins and other close family members of an individual with Down syndrome between the ages of 6 and 12 years old. This group meets for monthly SibShops, where siblings come together for fun activities and participate in a structured workshop specifically designed for sharing the joys and challenges inherent in being a sibling.
Sibling Support
Life-long Love
Siblings will likely be involved in the lives of their family members with Down syndrome longer than anyone else and play life-long roles in the lives of their sibling with Down syndrome. Siblings often face the same challenges that parents experience – isolation, a need for information, concern about the future, and the demands of constant caregiving.
Sibling Support Project:
Founded in 1990, the Sibling Support Project is the first national program dedicated to the life-long and ever-changing concerns of millions of brothers and sisters of people with special health, developmental, and mental health concerns. Learn more >
Meet the Facilitator
Ariel Sansom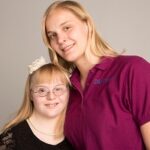 Ariel Sansom has an adult sister with Down syndrome. She is a trained facilitator of the Sibling Support Project. DSNetwork's Sibshop. She is certified HCBS provider and is passionate about leading fellow siblings on their journey of living with a brother or sister with Down syndrome.
Upcoming Activities
Join the Fun
SIBS group follows a peer support and education model while providing participants with kid-friendly information and activities ranging from guest speakers, to tours, discussions, team building games, fun self-expression activities, and more!
Special Thanks
Program Sponsors